Focaccia is a flat oven-baked Italian bread similar in style to pizza. Focaccia dough is made with yeast, flour, water, oil, and salt. Focaccia bread can be served as a side dish or as sandwich bread.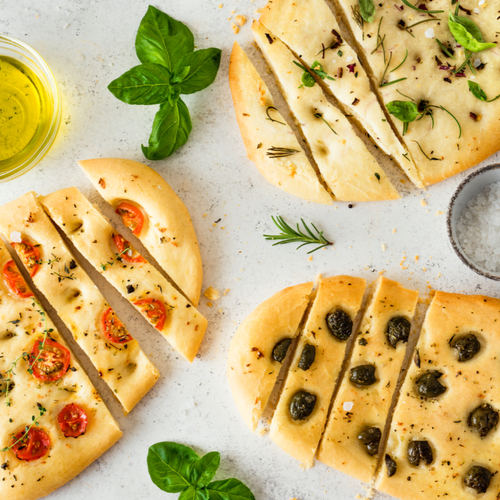 You can shape the dough based on the style of focaccia you choose.
If you choose to bake your focaccia in a tray, first use a generous amount of extra virgin olive oil in the tray and press the dough directly in the oiled tray using your fingers to create dimples. Allowing the dough to proof at this stage allows the focaccia to rise properly and create an airy light texture.
Choosing the type of topping can significantly enhance your bread flavor. Some typical favorites include rosemary, olives and lemon zest or thinly sliced potatoes, onions, herbs, and salt. Always drizzle fresh extra virgin olive oil after baking.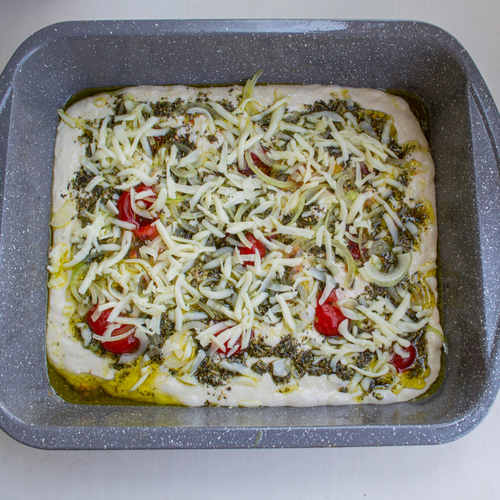 Origins:
The name focaccia derives from the Roman "panis focacius," meaning "hearth bread", referring to the fact that focaccia was traditionally baked in coals in Roman times.
Most historians believe it originated at the beginning of the first millennium BC.
Flat unleavened flatbread similar to focaccia bread has also long been made throughout the Middle East.
Discover Mrs.Safa's focaccia recipes here;
https://safinstantgulf.com/en/recipes/date-focaccia
https://safinstantgulf.com/en/recipes/focaccia-turnovers-with-prune-cream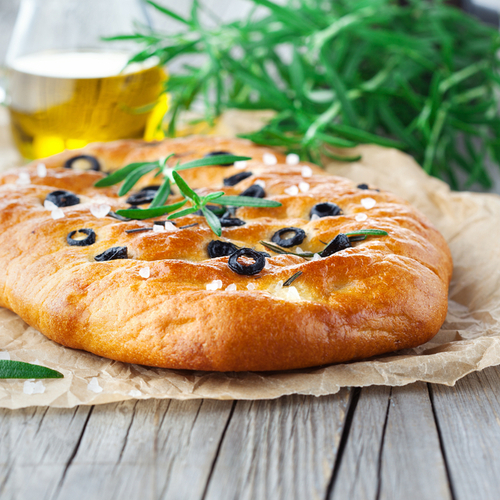 Pita bread: https://safinstantgulf.com/story-of-pita-bread/
Lavash bread: https://safinstantgulf.com/story-of-lavash-bread/
Markook shrek bread: https://safinstantgulf.com/story-of-markook-shrek-bread/
Samoon bread: https://safinstantgulf.com/story-of-samoon-bread/
Manakish bread: https://safinstantgulf.com/story-of-manakish-bread/